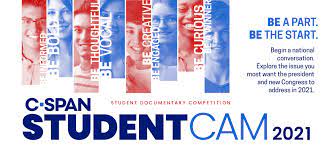 April 8, 2021
Congratulations to Banks Vadeboncoeur & Nikki Walton 8th Grade for their third place winning C-SPAN Studentcam.org documentary "Racial Inequality in the Health Care System" Alice B. Landrum Middle School, Ponte Vedra...
Nancy James, Staff Writer
October 21, 2020
Sixty-seven percent of students that took part in the poll believed that we should only have to wear masks. Nineteen percent decided that we do not need that much protection and all we need is a shield. But, the last one...
Zoe Epstein, Mckenna Lowe-Greene  
December 16, 2020
When times are as uncertain as these, with the COVID virus making headlines every day, the last thing you want to worry about is where to eat. Some restaurants take precautions, some don't. Who knows if a restaurant does...
Loading ...