"How The Grinch Stole Christmas" Movie Review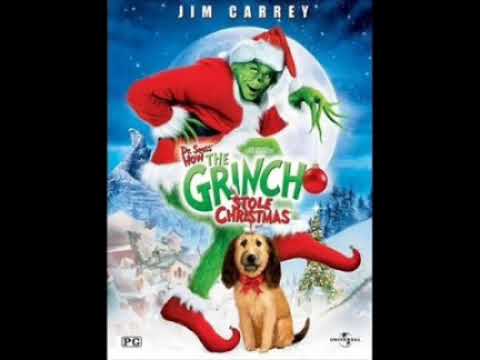 You know the movie; you have seen the movie. It was written by the Pulitzer Prize winner known as Dr. Seuss' "How the Grinch Stole Christmas" 2000 film. This movie became such a large hit because of the original book written in 1957. People wanted to see the childhood story they love come to life.
We all know that Jim Carrey played the iconic green Grinch in the 2000 film known as, "How the Grinch Stole Christmas." In fact, he was nominated for the MTV movie and TV award for best villain and the Kids' Choice Award for favorite movie actor. In addition, the entire make-up process included in the film took around two hours and fifteen minutes to be fully completed. Jim Carrey, himself, described the experience as, "being buried alive every day." This strain was due to the weight of facial prosthetics, the encasement of head-to-toe yak fur, and large contact lenses that attracted the forged snow. The process described took a toll on Carrey, developing him to be "mean" towards his co-workers. It turns out that Carrey was a large handful to work with, wrecking everything on set after vanishing from the studio.
This adaptation of the Grinch was a huge film that had lots of work that went into it. All the sets had so much detail to make it the best it could possibly be. The movie was filmed starting in 1999 in Universal Studios, and it was released in 2000. The Grinch was directed by Ron Howard, who also directed movies such as "Apollo 13" and "Solo: A Star Wars Story." As well as the infamous Jim Carrey, the movie also included the actors Taylor Momsen who played Cindy Lou Who, Christine Baranski who played Martha May Who, and many more. It was a movie that will be remembered for generations to come.
In our opinion, How the Grinch Stole Christmas was a cinematic masterpiece, but let us hear what Landrum has to think of it. "It was a great lesson, it shows how people can change their views on things," said seventh grader, Jordyn Berger. As we all know, the Grinch despised Christmas. "The whole Christmas season," his heart was two sizes too small, and he was determined to destroy Christmas. He decided to steal all the decorations and all the presents. He was going to throw all the presents over a cliff, until he heard singing in the distance. He then had the realization that holidays were not about the presents, but about being with the ones you love. He returned all the presents and became a hero. Dr. Seuss drafted this story and recognized that all people can change for the better.
In conclusion, this film is a quintessential representation of the holiday season. It is streamed across multiple services and is a great movie for young children. Moreover, "How the Grinch Stole Christmas" instills a positive spirit among young boys and girls. This movie makes one remember, "No matter how different a Who may appear, he will always be welcomed with holiday cheer."