YouTube Reviewed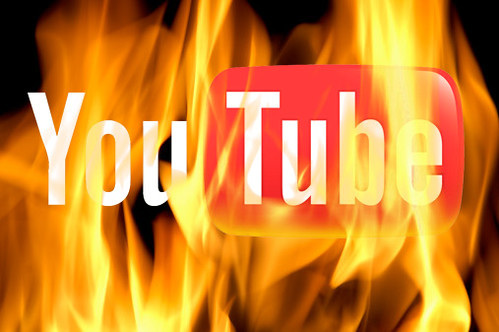 YouTube is a social media app. It was first created February 14, 2005. This app was originally created by three former PayPal employees—Chad Hurley, Steve Chen, and Jawed Karim, but it was later bought by Google in 2006 for $1.65 billion. Today it is now operated as one of Google's subsidiaries and is one of the top online social media platforms. 
YouTube is an easy-to-use social media app where anyone with a Gmail account can create content and upload it to the internet. This means that anyone can post any type of content they want. This allows YouTube to be highly functional. It also allows for a wide variety of content to be posted. You can find many different genres of videos on YouTube; people can watch anything from gaming videos to Spanish classes on the site. 
I personally like YouTube because I think it can be very entertaining. I also like that I can learn lots of different things on it, such as building a computer or how to code a game. I also like that the app is extremely easy to use and there is lots of content so it can be a wonderful time killer. The one downside to YouTube is it can be very addictive. For example, one study showed that on average, every day more than one billion hours is spent on YouTube. 
YouTube uses a specialized algorithm to suggest videos that you should watch. This sounds like a nice convenience, but it can cause you to spend even more time on the app leading to you spending hours on your device. This can be bad because it causes you to miss out with spending time with your friends and family. That's why I think that YouTube should release a new update that includes the option to turn off video recommendations.  
All in all, YouTube is a great app. It can be very versatile in many ways. You can learn lots of things from it, such as how to change a lightbulb. You can also watch very entertaining content such as short films or gaming videos. So, if I were to give YouTube a rating; I would give it four out of five stars because it is easy to use, entertaining and overall a good app. I only deducted one star because I feel like YouTube can sometimes be a little too addictive.