How the Students of Landrum Stole Christmas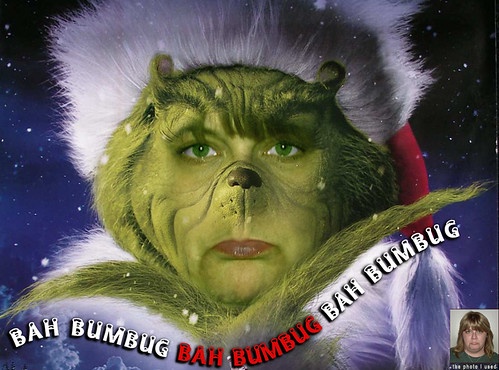 "Home Alone," "Elf," "The Grinch," and "National Lampoons Christmas Vacation." It doesn't matter if you want to have a laugh, cry, or just relax. A holiday movie will fulfill your wishes. Many people long all year for Christmas movies during the holiday season. One way people get in the Christmas spirit is watching holiday movies.  
"I enjoy holiday movies. They get me in the holiday spirit. I just watch them mindlessly and I love it," Sophia Schoenly states.  
LMS students chose that "Home Alone" is at the top of the list of all Christmas movies. Thirty percent of students picked they love "Home Alone" above all. Can you believe it lasted almost 30 years and it is still a Christmas classic?! This classic is seemingly loved by all.  
"I like the movie; it has lots of excitement and it is funny because the kid set up traps for adult men," Preston Ricchini said.  
So, spaghetti with maple syrup? There is one elf almost everybody knowns of who loves sugar. Buddy the elf. Students are fond of the original "Elf." Kids said they had a good chuckle when they watched the movie.  
Leia Miles and Sophia Lloyd said they had a good time when the movie comes on and they enjoy it. Aja Newsom said, "It was inspirational when the girl sang in front of the crowd."  
"How the Grinch Stole Christmas" and "National Lampoon's Christmas Vacation" both tied for third place as students favorite Christmas movie.  
"The Grinch" is still a Christmas legend. People still love the green hair man and his lovable K-9, Max. This story originated from Dr. Seuss's book "How the Grinch Stole Christmas." Now a days, people still love to turn on this original Christmas movie.  
"It's not going in our yard, Russ. It's going in our living room." A traditional holiday Christmas quote to get you giggling. The "National Lampoon's Christmas Vacation" is one of the more popular movies according to LMS students.  
"It's very comedic and it also starts off my holiday season because Clark Griswold wants the family Christmas celebration to be perfect and he freaks out when it doesn't go right," said Cole Giurato. 
People seem to love the main character, Clark Griswold. He is adored by many kids everywhere because he is so obsessed with the perfect Christmas.  
This holiday season is going to be different, but the Christmas classics are still the same. It doesn't matter if you're snuggling up by the fire or on the couch with your family, the holiday classics will be your best friend.