Jaguar's Draft Could Mean Offensive Changes – Up Close with Eric Price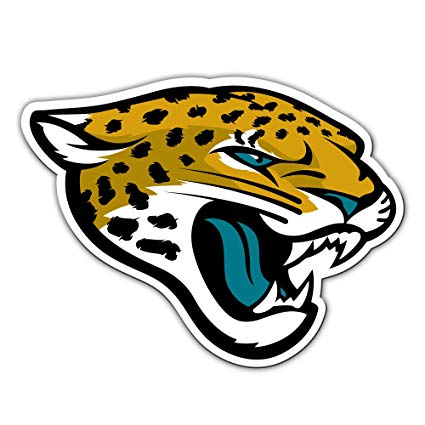 Since the moment he was born, he has loved football. Eric Price was hired to oversee offense-research for the Jacksonville Jaguars on January 30, 2017. Prior to joining the Jaguars, Price spent four seasons as the offensive coordinator at Tulane. While at Tulane in 2015, Price oversaw an offense that saw three quarterbacks take snaps, with the offense totaling 2,415 yards passing and 18 touchdowns with a running back by committee trio that had each running back rush for over 250 yards and account for nine touchdowns.
In Price's offense, redshirt freshman and 2018 Jaguars sixth-round draft pick QB Tanner Lee set six school records for rookie quarterbacks. Price tutored the R+L Carriers New Orleans Bowl MVP RB Orleans Darkwa, who rushed for three touchdowns and 83 yards on 16 carries during Tulane's first bowl appearance since the 2002 season.  Prior to joining the Green Wave, Price spent two years as the offensive coordinator at Memphis, where he also coached the running backs and receivers. In 2010, Price guided WR Marcus Rucker to a career-best season when he made 41 receptions for 704 yards and eight touchdowns.
Price spent 11 years from 1990-2000, and he had many different roles on offense. He had roles on Washington State, Northern Arizona, Cal Poly-SLO, Miami, Hawaii, and Weber State. A native of Ogden, Utah, Price played at Ogden High School where he was an astounding wide receiver. He earned USA Today honorable mention All-America honors after reeling in 77 passes for more than 1,000 yards his senior year. He led the state as a wide receiver en route to being tabbed an all-state, all-league and all-area selection. "My favorite part about doing my job is working with the players, and working with the team and motivating them to get better, as well as being a better person as well." said Price.
He hopes to work as an offensive coordinator in the future again because he enjoys that more. "My goal is to be an offensive coordinator again, I've been one for about 10 years, I do like this position because it's a little different from the things I have done, like team management, and I get the chance to work a lot with coach Tom Coughlin."  Eric has enjoyed working with several Hall of Famers. "Tony Gonzalez, who was a tight end, and played for the Chiefs when I coached there. And also Curtis Martin, who was a running back for the Jets, and another guy from the Jets who just got into hall of fame this year, a guy named Kevin Mawae who was a center."
The Jaguars' offensive struggles have been well documented. "Last year we struggled a bit offensively, I think Blake Bortles is a really good Quarterback and he's probably taking too much of the blame for last year, it was really a little bit of every body's fault that we didn't do great on offense… but he's going to play football still for a long time after this whether it's here or somewhere else because he's a really good player, really competitive, really athletic so, I like him, I like Blake." Eric also enjoyed playing the varsity leagues as well. "I played in high school and I played in college and at one point I realized I'm probably not fast enough to play in the NFL so I decided to be a coach." He said that he was never exposed to any other sport, and that football is a very important part of his life.