LMS Fortnite Team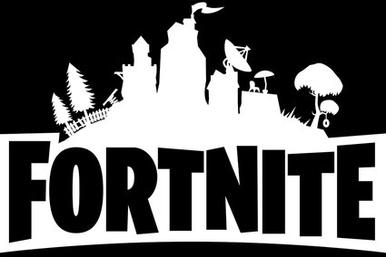 A majority of after school activities do not use electronics, but we need to make a change. A Landrum pro Fortnite team will allow many kids to show off their skills. 74% of people thought that we should have a pro Fortnite team. Fortnite, which is published by Epic games, is a game where players work collaboratively to survive in an open-world environment, involving combat against other characters controlled by the game or other people. Its gameplay involves cartoonish violence and characters that might be disturbing to younger players. The single-player or co-operative mode (played with friends) involves fighting off zombie-like creatures. Fortnite's most popular mode is its standalone free-to-play multiplayer platform, Fortnite Battle Royale. This sees up to 100 players enter an online game, competing individually or as part of squads of up to four, to be the last player standing within a constantly decreasing battle arena. Fortnite requires players to create an account in order to play. Students will be required to give an email address, which they will subsequently have to verify, and a username.
The reason Fortnite is so popular to people of all ages is because Fortnite is free and widely available on Playstation 4, Nintendo Switch, Xbox One, PC, Mac, iOS and some Android devices, meaning it could hardly be more accessible for all. The gameplay is simple but extremely immersive. Multiplayer games last up to 30 minutes, and players can quickly re-enter a new game, making long sessions extremely easy. It is attractively designed, and with weekly updates and challenges, the game is constantly evolving so maintaining its powerful allure. Added elements, such as an in-game currency – V-Bucks – allows players to complete challenges for rewards. These are the reasons that Fortnite is growing everyday with more and more players. The LMS Fortnite team will have practice on Mondays from 3-4. Fortnite also recently has blown up because of some of the pro players. Two of the best are Ninja on team luminosity and Tfue from FaZe.
To make sure that the kids are safe when playing Fortnite online, certain steps will have to be taken first. If opening account, it is important that they do not create a username that could give away any personal details. There is also no age verification process. Therefore, be aware of the risks if your child has, or wants to, open an account. Fortnite offers three levels of privacy settings: Public, where anyone can enter your child's online party; Students, where only friends can join a party; and Private, which means that no one can enter your students party without being invited by the child themselves. Discuss the level appropriate to for students. Fortnite also allows for Voice-Chat to be disabled. Make yourself and your child familiar with the game's settings and, if you deem it inappropriate, turn Voice-Chat off. Speak to your child about unwanted contact and tell them what to do if someone speaks to them in a nasty or inappropriate way, or asks them for personal information. Ask them to come to you if they are unsure about unwanted contact or have be exposed to something inappropriate.
There will be a tournament style game every week where ten players form every school in St. Johns county compete to win the game. It will go on for 5 weeks so there can be no ties. Four teams will make the playoffs. Also you have to maintain a C average in order to compete and stay on the team.
Given these points St. Johns county should accept this idea and allow every school in the county to have a pro Fortnite team.