A Day in the Life of a Custodian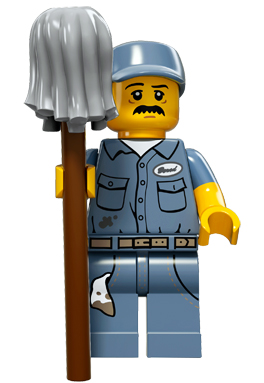 Hang on for a minute...we're trying to find some more stories you might like.
Custodians do a lot more then students might think. They arrive before school and they stay after school to make sure the school is secure and to keep it clean.
Custodians have a lot more responsibilities than students might think. They maintain the area and make sure there is nobody trying to break into the school. Mr. Butler says that some kids break in early in the morning on the weekends, to be funny. This is not funny because when this happens, Mr. Butler wakes up at 5:00 AM or earlier to take care of it. These children get in because of an unlocked door.
On weekdays, custodians arrive by at least 7:00 AM. One staff member, Mr. George, arrives at 5:30 AM to turn on the lights and unlock all the doors. Mr. Butler arrives at 7:00 AM to make sure all 89 air conditioners are working. Then, he walks around the school to make sure it's clean and nothing is broken. This is all before school. Then the bell rings.
During the school day, custodians mostly fix things during the teachers planning period. Custodians also make sure everything is secure, and nobody is trying to run away or break into the school. They respond to walkie-talkie calls and serve at lunch. Then, the release bell rings.
After the release bell rings, the custodians ride on their scrubbers and clean the floors. They also fix things when the students are gone to be respectful to the students' environment during the day. This is also when they can buy supplies for the school.
As you can see, custodians so a lot more than students might think. Custodians arrive earlier and stay later than students. Maybe next time you see Mr. Butler or Mr. George, you can thank them for the clean, safe, working school in which you are educated.
Photo courtesy of Lego