The Stress Behind The FSA's
Hang on for a minute...we're trying to find some more stories you might like.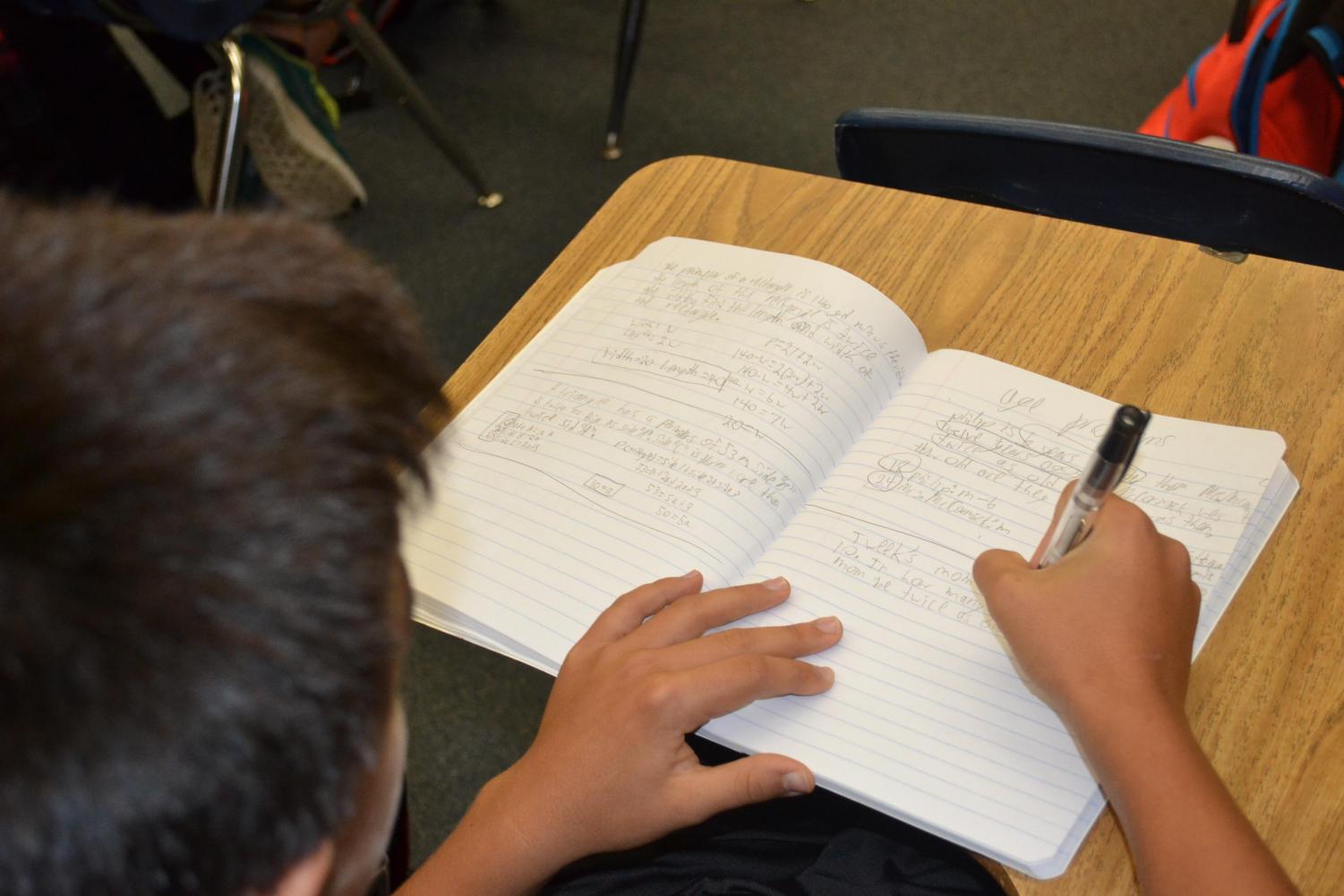 The students of Alice B. Landrum Middle School are all dreading the FSA's that will soon be
approaching our county. The acronym FSA stands for Florida Standard Assessment. These assessments
consist of a Language Arts Test including a reading and writing portion, as well as Math Testing. These
assessments were created to track the students stamina and learning progress throughout the year. The
whole student body is preparing to take the writing FSA on March 6th, 2018. The Reading Assessment is
on April 16th, 2018. Additionally, Math Testing takes place on April 30th, 2018. Soon enough these tests
will have come and gone. However, they sure will make these last few months at Landrum Middle School
feel a whole lot longer. From how essential these standardized tests are, to student and teacher opinions,
and to everyday stress levels, everyone in our student body has something to say about these required
assessments.
With over 1,000 students in our school, there's many viewpoints on how essential this test is to our
future learning career. 7th Grader Chloe Girard told the PREDATOR, "These tests are essential to school
because it shows your progress and what you've learned throughout the year." This means that we need to
take these tests in order for teachers to chart our progress and place students in the appropriate group to
help them strengthen their weaknesses. Additionally, the teachers will correctly place you in the class that
will best fit you. On the other hand, "These tests are not a key part to our learning. While we sit for two
hours, and have valuable learning time taken from us." Says 7th grader Robert Matthesen. Likewise,
Ethan Yesensky from the 7th grade claims "They do not help us when we already take the end of course
exams and other similar tests." Many students of all ages ask a common question, why do we have these
exams? "To assess where students are with their learning. It's a standardized test, meaning every school is
provided with the same test," (Stacy Dobbins the 7th Grade Counselor.) Hence, there's many viewpoints
on the importance of these tests.
Everyday stress is one thing for a student to handle but the stress while preparing for these
assessments is another. Studying is essential for receiving an exemplary grade on this assessment.
Considering thousands of students take this test every year there are bound to be plenty of tips to cope
with the stress. Keeping calm is key to performing well on the FSA's. For instance, 7th grader Matthew
Mccon tells the PREDATOR, "Normally I'm really stressed with the mix of schoolwork and soccer with
the FSA's, I'm really stressed but I do my best to keep calm. That way I'm not as stressed out." Similarly,
"I would suggest studying for three weeks in order to get enough study time for each subject." (Emily
Shende of the 6th grade). With seven classes to master studying for each is crucial. Throughout the year
we have learned an immense amount of material. Therefore, stress can be tamed with peace and a
confident entry.
The essential question is do the students actually enjoy these assessments. 7th grader Jack Metcafe
says "The FSA's are too long and they're very boring." Agreeing with Jack is 7th grader Andrew
Lazenby claims "They are too long and boring. There is no use to them I think that they are a waste of our
time." There aren't only opinionated students but teachers as well. For instance, Stacey Dobbins reported
the following. "Any assessment is to assess where the students are with their learning progress. The state
can assess that they're learning, and make sure everyone is learning in the school district. However, I
would say we spend too much time on it." Before you know it, the FSA's will be approaching Landrum
students. Thus, from how essential these standardized tests are, to student and teacher opinions, and to
everyday stress levels, everyone in our student body has something to say about these required
assessments.