What's Your Favorite Book Genre?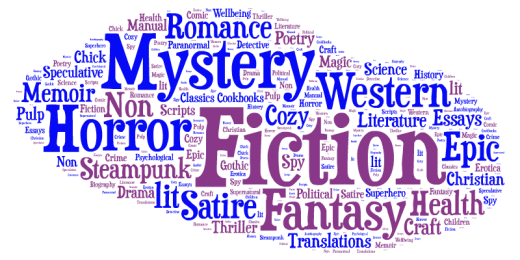 Hang on for a minute...we're trying to find some more stories you might like.
Recently, the library has taken on an excellent way to organize. Now, each of our books has a label to identify the genre. This makes it much easier for us to find our favorite genres like drama, horror, action, and others too, but what's your favorite genre? That's precisely what we're here to find out! While many students don't like to read much, they have to have read something at some point. It's time to find out what genre is read the most! If you haven't read it, you can try it too! The students were given the options of Fantasy, Horror, Drama, Sci-Fi, Mystery, Romance, Action, and Non- Fiction books. Which one will be the winner?
The results are spread between our Landrum students' opinions and Mrs. Umlauf's opinion. Unfortunately, Ms. Gill was not available for an interview. Now for the results! There was a tie between four genres, so there are four winners. Out of the 24 students who voted, there were zero votes for Non-Fiction books, one for Romance books, one for Drama books, two for Action books, five for Fantasy books, five for Horror books, five for Sci-Fi books, and five for Mystery books. Finally, Mrs. Umlauf voted for Drama. Overall, the winners were Fantasy, Horror, Sci-Fi, and Mystery. Though, all the other genres are good too.
Thank you to all who participated in this poll. Now put down this news article and try genres you may never have tried before! You may find a new favorite genre thanks to your fellow students. Now, what are you still doing here?! Go pick up a book and read! You may find the book enjoyable.
Photo Courtesy of Authorallenwatson.wordpress.com